Do You Feel Trapped In a Place You Wish You Could Be Free of?
Do you feel isolated from other people?
Is the dread of an uncertain future worrying you?
Do you fear the unknown or dying from a worldwide pandemic?
Do you have social anxiety…difficulty being with a lot of people?
Is the thought of being out in public places scary to you?
Do you wish you could feel more hopeful, peaceful, and enjoying life no matter where you are right now?

Perhaps you have an unpredictable or hectic life schedule along with multiple responsibilities. It could be that your schedule adds to your stress with difficulties coping with it all.  Thus, it's hard to schedule a time to meet with a counselor. On the other hand, you may be so depressed that getting out of bed is an ongoing struggle. To top it off, the local, national or international news stirs so much worry, fear, and stress levels in you.
It can be pretty miserable feeling stuck in your current situation. You may be feeling pretty hopeless and not in control of certain things in your life. The amount of energy that seems to get sucked out of you may trigger anxiety, worry, anger, fear, or sadness. If you're feeling this way, we are here to help. As counselors it is our driving desire to bring compassion, hope, courage and healing to our clients. We believe we are here to help those who are struggling with feelings of sadness, worry, or fears. No matter where you may be, online counseling is here for you no matter what. Whether you are experiencing emotional, mental or relationship stress with others, we are here for you.
Am I the Only One Going Through This?
If you have identified with the questions above, you are part of a very large and growing group of people who are looking for a way through their current state of affairs.  If circumstances have impacted your isolation…such as enduring a job change or redirection, loss (through death, divorce or other loss), going through life transitions, increased responsibilities, or feeling stuck in the uncertainty of your future, online therapy may be what you need to bridge the gap from where you are to where you would like to be. Many clients have found online counseling as a benefit and necessity for their lives.
We have found that many times people try to figure things out the same way over and over again without improvement. They realize they are stuck long before they seek counseling. They may go to social media, friends, family or co-workers for help or TV talk shows but just come back feeling empty or frustrated. Whether it's depression, anxiety, phobias, worrying about things outside of your power, control or responsibility, we have experienced these very things with our clients over the years.
You May Have Some Questions or Concerns About Online Therapy
What is Online Therapy?
It's a virtual, confidential, secure place to go to get the therapy you need while in a familiar place. Online counseling represents a way to connect with a caring, empathetic, attentive counselor who is focusing on you and your needs and goals. It has a few ways in which this happens. First, it is an alternative to going to a counselor's office for an appointment. Secondly, online therapy is an opportunity to be more comfortable addressing difficult topics, thoughts, emotions, and behavior by seeing and hearing the therapist live in a video chat format. Also, it is rather convenient when time and energy may interfere with getting out to an appointment away from home. Lastly, it can be identified as help coming directly to you, right where you are.
How Effective is Online Therapy?
The genuine, compassionate, unconditional acceptance, and personable connection you feel when you are with a counselor empowers effectiveness. Once you have this connection, creating a safe environment is also important. With being online, you look to secure your space with privacy. Effectiveness includes a willingness to embrace the moment and purpose of why and what you are doing. When you set your mind to receiving help, whether in person or online, you ready yourself for hope, courage, and healing. Thus, online therapy is effective when the personable connection is created with the counselor as you feel safe in the process.
Is It Better For Me?
Given your current situation, online therapy may be the best way to get the help you need. Although online counseling is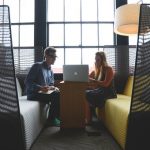 convenient, meets you where you are, and uses a familiar tool (online), it may not be for you. For example, if you battle with thoughts of ending your life, you will need immediate in-person help for your safety. If you find yourself hearing or seeing things that others don't, a more active psychiatric approach is usually recommended. Possibly you have difficulty using the internet or the online therapy videoconferencing platform, this approach will need you finding guidance to using it better.
If you cannot find a private, secure internet connect, confidentiality is bleak. Although you cannot find a private location without interruption or where others may be able to hear what you are discussing, then making adjustments for a private chat is something you may work out. If you feel very awkward or uncomfortable interacting with a counselor via online therapy, then a more traditional in-person office visit may be best for you.
Is Online Therapy Kept Confidential?
Yes, within all the means we have control over, though nothing online can be completely guaranteed. We use an encrypted videoconferencing via Zoom.us which meets strict protocols to secure our connection. The counselor has a secure computer with a secure, encrypted internet connection. We also confirm with our online therapy clients that they too have a secure, encrypted internet connection before we get started. We want to confirm and assure the safety and well-being of our clients as we start and throughout the counseling process.
What Are the Benefits of Online Counseling?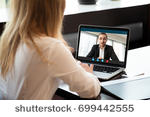 There are many benefits to online therapy yet for each person they may be different. For some, it's having access to a professional meeting them at home (or other private, secure location) by virtual means. By getting help directly, you can experience immediate encouragement, empathy and understanding of your story. Though others may be in the same situation as you, your story is unique to you. Also, you can start to implement what you learn in online therapy right away. The change in habits, change in the choices you make, or the way in which you cope with how you are feeling or what you are thinking begins right where you are.
Making Online Therapy a Priority for Me
Whether you chose to do online counseling or not, making time to address your struggles, fears, depression or stress is vital in your overall mental and emotional health and well-being. Take that first step to a better you. Give us a call at 520-292-9750 or use the Contact Form below to get more information or to get started.
Our counselors who provide online counseling: Jerimya Fox, Kim Arnold, Dynell Lee, Jocelyn Cooley,  Joel Ackley.