Does life seem like a drag?
Are you worrying or getting "what if" thoughts running through your mind?
Do you catch yourself being tired, slowed down by the day to day grind?
Is it harder to get the energy needed for even small tasks?
Are you struggling to find any kind of joy or satisfaction in life?
Have you been battling with feelings of helplessness or hopelessness throughout the past few days, weeks or months?
Do you find yourself not able to sleep much or sleeping way too much?
Do you have interrupted sleep?
Are you finding yourself eating too little or too much?
Is leaving your home, connecting with friends or doing regular activities an overwhelming chore?
Does it seem you get anxious one minute then depressed the next?
Can you say there are times when you actually feel both anxious and depressed at the same time?
Is there concern if the future will be safe?
Are you a bit hard on yourself, feel you are undeserving of happiness, hope or love?
Does it seem like life is just passing you by?
Have your relationships been on hold or suffering due to your current emotional or mental state?
Is it overwhelming to pretend to friends or family that everything is "okay"?
With so many questions about how you are feeling, thinking or doing, they may seem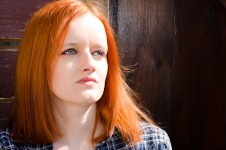 enormously overpowering to you. Take a breath, just breathe. These questions are cause for you to pause and reflect on where you are at this present moment as well as in the recent past. If you answered many of these with a "yes", you are part of millions of people who have struggled and suffered with depression, or depression mixed with anxiety during one time or another, as well as others who have experienced them throughout their lives. There is hope for you. We have found that many of our clients who have experienced many of the same things you are experiencing now have been able to work through them for greater hope, joy and satisfaction in their lives. In the field of counseling, it is our hope and passion as counselors to walk with you through these difficult times, to bring empowerment, care, optimism, confidence, assurance, and joy back into your life.
Find Hope
By you reading through this article and being here on this website can begin a spark of
hope in you regaining a sense of self and well-being. Your sadness, low mood, anxiousness, or worry may be a clue that you have wandered from or lost your internal balance having a sense of feeling unsafe, out-of-control, or stuck not being able to handle simple things let alone difficult issues. This whirling of emotions and thoughts can truly impact your self-esteem, self-confidence, as well as increase physical distress and can sometimes hold you back from moving forward in your life.
Nearly everyone gets a bit sad or a little anxious at different times in their lives. However, when it grows so big that it causes inertia interfering with your daily life. This is when help from an objective, compassionate, supportive counselor may help bring lasting, and positive change back into your life. There are many causes for depression and depression mixed with anxiety, including childhood abuse, trauma, illness, significant losses (such as a loved one, pet, job, or health), major life transitions, stress or if you find yourself prone to sadness or worry.
Sometimes you know what is triggering your anxiety (fear, sadness, driving, speaking to groups, interviewing for a job, or planning a wedding to name a few). However, at other times, the cause of anxiety or depression isn't as apparent, which may leave you feeling confused and even more uncomfortable.
You may have questions, potential doubts as to why or how counseling may be helpful or effective in you getting through this depressive state or these swirling feelings of depression and anxiety that tag team against you.
Why do I feel this way?
Though this is a simple, yet profound question, it is one that most of our clients we have met ask us or more so have asked themselves. We can list several reasons including past (or current) abuses, childhood issues, changes in health, loss, stressful relationships,

fears of a bunch of things, feeling overwhelmed at work, at home, and the list goes on and on. Depression can feel like a heavy weight on the soul; a heaviness not having clear explanations that make any sense as to why it is present in your life. Each person's explanation is unique to them just as your story, your life experiences are unique to you. Each person responds in their own way to life's situations, challenges, opportunities, and interactions with others just as you have your own way of doing things. This is where you through counseling can take the opportunity to relook at how you do what you do and why and make necessary changes to improve your outlook on life.
Many people struggle with sadness or stress why am I different?
This is a question that many people with depression ask. Why are they singled out? How can others go along in life without feeling as bad as I do? You may have read through a bunch of different web pages, blogs, magazine articles, books, and talked with friends or family members trying to figure out what's wrong with you. You've been told everyone in life feels afraid, worried, stressed or sad at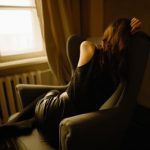 some point in their lives…but wow, not like every day or for a long stretch of time. Sometimes, a degree of stress or piqued energy keeps one busy, reminds us to pay the bills, and nudges people forward to succeed. However, when the depression or anxiety gets the better of you and bogs you down and cycles over and over again intermingled with fears and worries that control your life, then this makes things different for you. It is not uncommon for someone battling depression to also struggle with anxiety. When negative feelings are so powerful, it may be hard to figure out what to do to feel better. You may have found it "over the top" to manage these thoughts and feelings on your own.
How do I get the roadblocks out of my way to get into counseling?
Many times there are known and unknown roadblocks that keep people from coming to get counseling. Taking the courage to

identify them is important. Write them down. For example, many find it difficult just to get up in the morning or struggle with getting out of the house. Others say they can't afford it. By exploring these roadblocks, hope can begin to peek through the pain, sadness, and stress to glance at the answers. Think of times when you have had to leave your home. Like, meeting up with a friend, having to take a family member to a doctor's appointment, getting groceries, buying a gift for a friend, and other reasons for leaving home. Building on successes no matter how small they may seem is a great place in moving forward.
In terms of cost, see counseling as an investment in your well-being. Many people find themselves in the habit of shifting to temporary fixes like sweets, salty snacks, cable or tv shows, web surfing, or many other things that don't satisfy over time. Some will go to great lengths to mask the pain with shopping, gambling, drugs, alcohol, manicures, massages, and going to get a prescription from their doctors for medications. Though medication can be quite helpful, research has discovered that anti-depressants or anti-anxiety medications work much better together with counseling. Of course, each decision has a price…in time, money, energy, and satisfaction. Consider the tools and skills you will learn in counseling will be with you to use throughout the rest of your life.
If you have found yourself barely making any progress and have become discouraged and afraid that change is not possible…you are not alone but with courage, will, determination — your life, your attitude about life can change for the better. Although, many women
and men suffer with the demands of life and self-defeating thoughts, you have an advocate (a counselor) who is ready to work with you. There are proven strategies for overcoming depression and anxiety that research has shown evidence that they work and are effective. In fact, some studies show that counseling is one of the better strategies for success against depression and anxiety. Learning and applying effective coping skills as well as letting go of painful memories and self-defeating habits can help you overcome your depression, manage and overcome anxiety. Together, we will plan to work through these things and strive to be victorious in order to get your life back!
Invite joy and satisfaction into your life.
Here with Pathways Counseling Services we as counselors can work to help you identify and address the disturbing feelings, bothering thoughts and stressful situations that are adding to your depressed mood or anxious being. In a private, compassionate, supportive, safe, and nonjudgmental environment, together we can work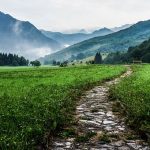 through these very challenging thoughts and emotions in an empowering way to regain your sense of self and well-being. Right now, start to imagine what it would be like to finally start off the day with hope, with joy, with a longing for a life satisfied with good things. Through counseling you will learn to overcome those negative tapes that run through your head and begin again to imagine your life with a clearer, goal-driven, optimistic, and positive outlook. Is counseling a panacea? No! However, counseling involves the use of particular kinds of treatment (or therapy approaches) which each counselor has been trained and continues to grow in their practice to be able to apply to his or her own style adjusting to your needs, disposition, and counseling goals.
Next steps are to reach out to us by email at joel@pathwaystucson.com or give us a call at 520-292-9750 and let us know how we may be of service for you, then setting up an appointment and meeting with one of our counselors.