Are You Bogged Down With Depression?
Not sure why you just can't seem to "pull yourself together"?
Does the stress of everyday life seem too overwhelming to you?
Do you find yourself wondering "why me…why is this happening to me"?
Are you experiencing depression as a result of loss in your life?
Possibly you feel like depression is there all day every day, week after week or month after month.  Perhaps your relationship conflicts or issues add to your depression. You may also be in the habit of saying, "I'm sorry" to others. If that's not enough, you may believe you are a burden to others especially those who care about you. Maybe, you feel angry with yourself, feeling not worthy or not good enough. Further, you may believe you are all alone, however, you are not. We provide Depression Therapy to help you through.
If you are feeling overwhelmed…
stuck, or unsure depression therapy can help. Over the years, we have seen many clients who have struggled with depression, low self-esteem, and lack of motivation. Many clients who have received depression counseling have seen hope right after the first session. Some have said, "I'm so glad I came". " I really need to be here…thanks". Others have said, "I really needed to talk to somebody…I just didn't know where to go…"
Many People Experience Depression
If you answered "yes" to a few or many of the questions above, you share a lot of things in common with those in the grip of depression. Quite frankly, you are not alone. Many people we have counseled have experienced bouts of depression, times of great sadness, and just not feeling themselves. Sometimes overwhelming stress can take its toll on your mind and body adding to your depression. If you are thinking about asking for help — to seek out hope, to feel good, be more optimistic, confident, willing to find peace for yourself and new ways to cope with life, this is your opportunity to get the help you need. There is hope.
Help to Clear Your Head
Therapy is a place to sort out the difficulties of life, discover and uncover healthy ways of coping with unforeseen circumstances and reclaim a sense of well-being and confidence in you as a human being. Importantly, you are why we do what we do…to help you and others work through your depression, anger, fears, and grief toward more health, healing, and well-being.
We have found that being sad, anxious, feeling stress, anger, or at times regret, are recognizable responses. Further, feelings related to things that are traumatic, difficult, or awkward keeps people off balance. Also, in times of intense situations or relationships, people find themselves in a fight, flight or freeze approach. Through our counseling experiences, we have met with many many people who have had these and other responses and feelings when they come to therapy. In other words, what you are experiencing, many others are right there with you.
There may be questions you may have, things that may keep you from seeking therapy or following through with coming. So, let's take a look at some of these questions.
What Keeps You From Going to Depression Therapy?
You may find yourself saying things like…
"I don't like to talk about my problems with anybody….they wouldn't understand"
"I've been let down by many people…including my family and friends"
"It's hard to trust anyone"
"What good does talking about it do"?
"It's not that bad, is it"?
How is counseling gonna do me any good"?
"Nothing changes!"
"I don't see any way out"
Realizing how you are coping and feeling now and getting an idea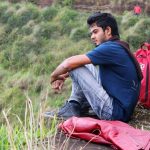 that it's not working too well really does prepare you to reach out for help. Getting through the first counseling session or two can be scary when you are not sure what to expect and when you are reluctant or not really ready to sort some things out. We understand. Many times we have found that just getting started begins the process of gaining empathy and compassion from a warm, caring counselor who is willing to walk you through the difficulties toward emotional and mental well being. Therefore, many of our clients discover hidden strengths, resilience to work through difficult thoughts and feelings, as well as a willingness to "let go" of past hurts, shame, guilt, and fear.
How much is this going to cost me?
This is a legitimate question. Most people don't plan for counseling and most times don't plan on the car breaking down or other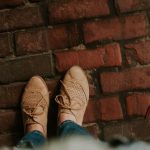 unplanned expenses. So, how does one plan for seeking depression therapy for their mental and emotional self? What things are left undone due to the depression? When weighing the cost, consider it as an investment in your health, into your self-esteem. Consider the results you want for yourself. Though you may not completely see it now, your mental and emotional health is worth it. So, step out.
Will things in my life ever change for the better?
This is a common question that many depressed or stressed out people ask. At the moment it seems like everything stays the same and nothing will change. Because this is usually part of the depression or anxiety mindset, there is an all or nothing talk or behavior. Through the counseling experience, we look to alternative and new coping strategies as well as new positive, realistic and honoring ways of challenging and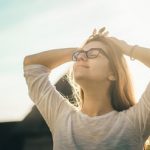 changing the negative mindset toward a truthful, healthy, optimistic mindset. When you begin to change the way you see things, many times hope emerges. As hope emerges, goals become clearer. For example, we have found that when our clients are active in their counseling goals, they will notice good, positive results in a short period of time.
Experience Matters
Combined we have several years of life experiences, depression therapy knowledge, and experience to journey together with you. Thus, we work toward hope, joy, peace, and courage as you discover help for your depression, stress, struggles, pain, and relationships. Above all, you and your well-being matter to us.
Please, feel free to complete the contact form below or call us at 520-292-9750 to ask us some questions and/or to set up an appointment. Remember, we are here for you.
Learn more how Anne Marie Sheffer, Jerimya Fox,  Thea Thompson, Kim Arnold, Susan Moss, Dynell Lee, Justin Lloyd, Michelle Rucker, Jennifer Foster, Ciara Fleming, or Joel Ackley may be of help for you.