Joel Ackley (Not taking new clients at this time)
MA, NCC, LPC, ACS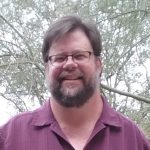 Counseling is a way of getting through difficult times and patches along life's road with the assistance of an objective, empathetic and compassionate counselor. You may find yourself stuck or needing some clarity in decisions or ways to improve your relationships.
I truly enjoy providing a diversity of counseling approaches with various clients and their families giving me great joy and satisfaction in helping them through their difficulties. Further, I encourage them to discover how to apply their internal resources (ingenuity, resilience, creativity, skills and talents) including into the soul (for those who have the Holy Spirit) as well as external resources (friends, family, media, mentor) on life's journey toward well-being.
As an Approved Clinical Supervisor, I provide direct and clinical supervision for associate contracting counselors with Pathways, counseling student interns, as well as provide counseling services for a variety of client needs. I have over 30 years of experience in the helping profession from a broad range of settings.
Providing General and Christian Counseling Services
Relationships (marriage, couples, friends, family, siblings, co-workers)
Family and parenting issues
PTSD, anxiety, stress
Men's issues (anger, chronic pain, porn, work, self-esteem, etc.)
Depression, mood changes, anger
Career assessment to assist in career direction
Individual, marriage, couples, and group counseling
Children, teens, adults
For rates and appointment information, feel free to call me at 520-292-9750 or contact me through our contact page.
Joel is also listed on https://www.onlinetherapy.com/therapists/az/tucson/