Are you a man seeking counseling?
Have you struggled with depression or the blues?
Are you having a hard time with the woman in your life?
Ever gone through a breakup or divorce and ugly stuff lingers?
Is there times you get angry at stuff going wrong in your life?
Do certain people rub you the wrong way?
Are you experiencing anxiety, intense fear, or shame and not sure how to get rid of it?
Have you tried a bunch of ways to get through life only to end up doing the same old things that don't work so well?
Are there times when you get anxious or jumpy?
Have you found yourself struggling with addiction such as alcohol, drugs, porn, gambling, gaming, sex, or something else?
Do you try to make changes in your life yet continue to struggle?
Is it hard to get over the "hump"?
Are others who care about you suggesting or telling you that you may need to get therapy?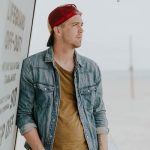 If you've answered "yes" to a few or many of these questions, join the club. You are not alone. Over the past 33 years in the mental health field, I (Joel) have witnessed a significant increase with men coming to counseling. They are coming to work through difficulties in their lives and have found solutions in order to cope, improve their relationships, overcome addictions and live more satisfying lives. Yeah, it takes a bit of courage to face your fears, hurts, guilt, shame, and disappointments…but we have found that many of our male clients gain relief, healing, satisfaction and hope to move forward with their lives.
You may wonder if counseling is for you. We're not here to "hold your hand" but to walk along side of you to sort out the stuff that weighs you down and entangles you so that you can get relief. Look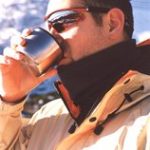 at counseling as an investment in your mental and emotional well being. Be willing to get through it…together we will overcome.
Whether you want to meet with a male counselor or a female counselor, we are here to be of assistance. Feel free to learn more about the counselors listed below and feel free to check out the articles we have posted in our blog.
Inside the Brewing Storm of Domestic Violence
Any questions or if you'd like to set up a time to meet, you can call us at
Counselors are Jerimya Fox , Justin Lloyd, Nando Schlecht, or Joel Ackley