This pandemic sure has greatly disrupted our daily routines as well as put a huge damper on grieving. At some point during the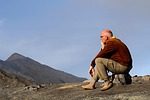 COVID-19 pandemic, you may have been kept from the opportunity to say a last goodbye to one of your loved ones or it was brief. Losing a loved one is always hard. But right now, the way we as family and friends mourn has been constrained and demoralized.
Perhaps you've been prevented from holding a funeral for your loved one. Or maybe you were unable to see them before they passed. Accepting that you can't go through the common pre-pandemic rituals that could bring you some comfort right now can make your grief feel even heavier.
What can you do? Are there things that can help? Consider a few ways you can honor your loved one's memory and reflect on your feelings without risking your health or the health of others.
Talk to Others Affected by the Loss
Get in touch with other people who knew your loved one. If the two of you were related or had close mutual friends, you'll be able to lean on each other for comfort. Having a shoulder to cry on can be such a relief in times of grief.
But even if you weren't exceptionally close with your loved one's other friends and family, you may still want to reach out to them. They are probably feeling the same way that you are. It always helps to know that you're not alone.
Write in a Journal

Your thoughts may feel scattered right now, and you might be having trouble sleeping because grief is on your mind. Maybe you feel like you just can't get thoughts of your loved one off of your mind, and you struggle to focus throughout the day because of it.
Writing in a journal is one way to express yourself and help clear your mind. Just grab a pen and a blank notebook (or a computer if you prefer), and find some time alone to write. Consider writing about how you felt when you learned of his/her illness all the way until death. If the love one died rather suddenly or unexpected, journal of this as well. Be open to what comes to your mind as you grieve in writing. Let it be personal and not necessarily something you post or share with others. You may even find it helpful to write letters to your loved one and express what you weren't able to do before they passed.
Host a Safe Mourning Ritual
Although you may not be able to hold a funeral right now, this does not necessarily mean that all mourning rituals are off-limits. You may be able to visit a place that was always special to your loved one and leave flowers or other mementos.
Yes, you might have to think outside the box. But finding a way to perform a ritual may bring you a sense of closure. Feel free to share your ideas with others who are grieving as you may wish to mourn together.
Make Plans for the Future
If you do want to have a proper funeral for your loved one, you can begin making plans for future arrangements now. Knowing that you will be able to do this in the future can bring you a sense of peace in the present.
Even if you cannot make official bookings with a funeral home, you can begin making plans for a ceremony based on what you know your loved one would have wanted. Having so much time to plan means that you can get every little detail right. This is also part of the grieving process giving you a sense of peace and direction.
Seek Counseling
You may need to talk to someone who can give you professional support, compassion and understanding as you navigate the grieving process during this challenging time. Talking to a therapist can help lift a weight off your shoulders. Therapy sessions can also help you gain the tools you need to make it through this difficult stretch.
You do not have to try to make it through this all alone. Help is available!
We Are Here
Grief is always difficult to navigate. But during this pandemic, countless people have found themselves trying to process a loss amid a global crisis. This adds another complicated layer to the experience.
If you're struggling with the anguish of your loss and want to talk to someone about everything you're going through, a therapist can help. Please, reach out to us and find out how we can support you.
Please, call us at 520-292-9750 or email us at joel@pathwaystucson.com
Grief Counseling Available