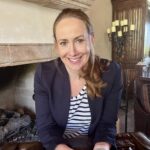 Are you struggling with depression or anxiety? Feeling overwhelmed by a parenting dilemma or do you have the same recurring relationship issue? We were never promised that life would be without struggles but together we can work on strategies to make life a little easier.
I am a Master of Science intern counselor through Grand Canyon University, and I look forward to further developing my counseling skills here with Pathways Counseling Services.
I have worked in the largest homeless shelter in the United States, counseled those who were HIV positive in the early nineties, served as a Eucharist Minister to the dying and homebound, taught religious education to school children, tutored struggling readers, and I have served for several years on the school board of a local Catholic school. My one-on-one interactions with people are my favorite part of the work I have done.
General or Christian Counseling
Children (8-12), Teens (13-17), Adults, Families, and Couples
Focus of Issues:
Relationship Issues
Parenting
Addiction
For more information or to set up an appointment you may contact me at