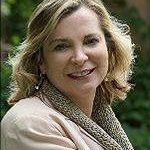 MS, MC, NCC, LPC
For I know well the plans I have in mind for you, plans for your welfare and not for woe, so as to give you a future of hope. When you call me … I will listen to you. When you look for me, you will find me. When you seek me with all your heart, I will let you find me and I will change your lot.   Jeremiah 29:11-14a
Life is often filled with restlessness, and it can be extremely challenging to be at peace. The meaning and purpose of life does come into question. One can doubt if joy is possible. Is there really a path to wholeness?
In service to God, I have provided years of educating and counseling to those He loves. I believe that God is the author of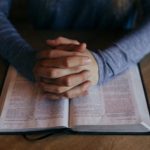 all truth, and Scripture is the dependable guide in the counseling process. Holistic counseling techniques are used to promote change and wholeness in the counseling relationship when it supports Scripture; holding people responsible for one's behavior and helping people change his or her thinking and behavior to coincide with biblical truth. It takes into account all aspects of the individual: Physical, emotional, spiritual and one's social environment, in both the past and present.
Are you needing to let go of what you can't control?
Do you desire to live the Serenity Prayer?
Are you ready and willing to enable self-care, discipline and
time management back into your life to make the most of it?
Is it time to set professional / work boundaries…
not letting the work world control your life?
I'm here to help.
Counseling Services

Stress Management
Self-Care/Self-Esteem
Forgiveness
Loneliness
Aging / End-of-Life Issues
Work Related Issues
Burn-out  and Compassion Fatigue in the helping professions
Discernment with life's transitions/changes
For rates and to set an appointment, please contact me at
Call me 520-270-1176 or 520-292-9750