Having a blended family is a beautiful thing. Meeting someone you can share your life with again after a separation or divorce
can give you a lot of hope. If you both have children, you're creating a larger family unit living under one roof. There are many benefits to that, and plenty of blended families get along as though they are blood-related. However, that doesn't mean there aren't some common issues you might have to overcome. When you expect some challenges, especially as you first bring your families together, you'll be better equipped to handle them. With that in mind, let's take a look at seven blended family issues and how you can manage them.
Blended Family Issues
Sharing Parents
When you have a blended family, you have more kids needing your attention. Your biological children might think you're giving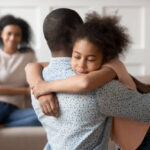 too much time to your step-kids, or vice versa. You can manage this by dividing up your time equally with each child. Pick one day a week to do something special with each one, and try to do as much as possible as an entire family.
Sibling Rivalry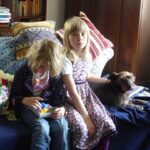 In order to get more attention, you might find that all of the kids in the house start competing with each other. Or, they might act out in ways they didn't before. Again, spending time with each child individually can help this. It's also important to encourage each child to look at their siblings as teammates, not competitors. You're all on the same side!
Different Parenting Styles
Even if you agree with your partner on most things, parenting can be a sensitive issue. You might be coming into the relationship with different parenting styles. That doesn't mean you can't work things out, but your styles need to be consistent and not contradictory for the sake of your children. Talk with your partner about how to handle things with the kids. Even if you're not necessarily on the same page, you should be able to reach a compromise for most situations. In contrast, discuss your similarities and goals for raising your children.
Legal Issues
When you're coming into a blended family, it means that both you and your partner once had other relationships. You may have been married before, which often means you'll have to deal with things like custody and visitation issues. Try to work this out with your past partners/co-parents to do what's best for the children. It's often best to have all the children under one roof as much as possible, so try to match your schedules when you can.
Grief and Loss
You, your partner, or your children might still be dealing with the grief of losing a past relationship. Even if you know it was the right thing to do, a loss is a loss. Not only did you lose a partner, but you lost a certain way of living. It's okay to grieve that loss,

but finding healthy ways to cope and move forward is important.
Negative Relationships With Step-parents
Your children or step-children might struggle to develop a positive relationship with you/your partner. Try to boost those bonds by finding ways to connect with the children who aren't biologically yours. While you shouldn't force relationships, finding common ground and letting them know you're going to be there for them is important. Learn more about their likes and dislikes and show interest in their likes. Remember: you are still the parent and being a positive role model is also important.
Unrealistic Expectations
Again, blended families can be great. Your family unit can become stronger than ever, and you can enjoy a healthy relationship and family dynamic. However, it's important to have realistic expectations. You'll be disappointed if you expect everything to run smoothly and everyone to get along all the time. Having a blended family takes time, work, and dedication.
If you're willing to put in that work and treat everyone as equals, you'll have a much better experience and avoid some of these common pitfalls. Addressing and managing blended family issues is important. Counseling is a way to help you sort through the struggles, challenges and transitions to a better blended family.
If you have further issues that may arise or you wish to meet with one of our counselors, please feel free to reach out. You may email us at joel@pathwaystucson.com or by phone at 520-292-9750.
Feel free to learn more about our Child Therapy and Teen Counseling.