Congratulations on your new engagement! This is a memorable time for you and your partner. You're basking in the glow as

thoughts of spending your forever with this person sinks in. But as you start to plan out the details of your big day, a small dose of reality sets in. These are unusual times.
It's no secret the pandemic changed the plans of most seriously dating and engaged couples in 2020 into 2021. The thought of having to plan for alternative venues, limiting the number of guests, masks or no masks, seating arrangements, and other unexpected things generates stress. You may even wonder if having a wedding is the right choice. Is it safe to have our wedding? Are there guidelines for hosting gatherings?
With all of these questions—combined with the normal stress of a wedding—receiving support during this time is crucial. Here are some reasons why working with a premarital counselor during the pandemic can make things easier!
Premarital Counseling Starts With You as a Couple
Planning a wedding can be the most exciting and stressful time for any couple. From picking out colors, flowers, guest lists, the venue, the date…well, the list goes on! Add the strain, questioning, and ongoing discussions of the pandemic, and it becomes overwhelming!

Premarital counseling has always been important, but the need for it is greater now more than ever. Instead of focusing on wedding day details, a counselor will focus on the most important aspect, you two. You'll have the space you need to work through these very tough times. You'll learn more about each other, communicate effectively, embrace your differences, and plan together your next steps.
So much of the wedding day is focused on the details which may miss the real reason for it—celebrating the unity of two people. No matter what decisions you make regarding your big day, preparing yourselves is so important. You can be assured premarital counseling will help you remember why you're getting married in the first place.
It Helps You Build Communication Skills
Being on the same page when planning a wedding will always be crucial for the long-term success of the marriage, and counseling gives couples the space they need to effectively communicate with one another. When planning a wedding, you and your partner likely have different opinions on how you should approach your wedding.
For example, maybe you're struggling to understand why your partner doesn't want to have a large gathering, or alternatively, why they do. Premarital counseling will help you work through these issues by helping effectively communicate your thoughts and feelings. This can help you make tough decisions together.
You'll Build a Foundation That Will Help With the Wedding And Beyond
Planning a wedding right now is challenging. From the costs of everything going up to scrambling to secure a date and venue,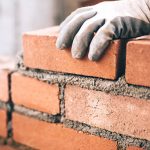 you may feel as if your relationship is on shaky grounds. Working with a counselor can help you feel more stable in your relationship by building a lasting foundation for long-term success. Taking this time to work out the kinks, doubts and fears will give you a much clearer view for the future.
Your counselor will help you establish more effective ways of making your intentions and goals for marriage known. Whether that's for the immediate future, like building a guest list or long-term goals like having children—premarital counseling ensures your marriage is off to the right start before it even begins.
If you're struggling to communicate with your partner about your wedding day or having doubts about marriage, premarital counseling can help you communicate effectively and focus on what matters the most, each other.
Please contact us today to start building a solid foundation for your marriage. Emil us at joel@pathwaystucson.com or give us a call at 520-292-9750
Other pages you may wish to visit: Counseling for Women, Counseling for Men, Anxiety Therapy, Depression Therapy