Do you feel out of place in your current living situation?
Do you find yourself getting angry for no apparent reason?
Does a lack of direction in your life, job, or relationships leave you confused, worried or overwhelmed?
Have you lost a sense of focus in your life?
Do you feel disconnected or uninspired at home or in the workplace?
Do you question whether you have the experience or skills needed to change jobs?
Have you put your personal life or relationships on hold for your career?
Have you doubted your ability to make decisions?
Are you feeling stressed with the decisions you've already made?
Do you want to make a change but fear it may not be the right decision for yourself or your family?
Do you hope for insight, guidance, and support to get through this confusion or agonizing transition in order to find a clear path forward in your future?
If you have answered "yes" to a few or many of these questions, you have a
lot in common with most people going through significant loss or/and life transitions.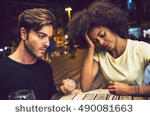 Being stuck or unsure of what to do next, especially during a transition (including loss) is quite common and some may say, "normal". However, life remains a bit unsettling and the desire to overcome the current challenge remains. As counselors, we enjoy the privilege of walking through these transitions with our clients towards mental health and well-being. We look forward to helping you re-discover your internal and external strengths and support, direct you to learn new ways of facing challenges while receiving timely empathy and compassion from an objective counseling professional.
Not all "stuckness" comes from the same places
Whether life transitions are planned, abrupt, intrusive, or disheartening, they can throw you out of balance and taking the time, energy and space can create their own inertia to the point that you may be stressing out
trying to adapt to any number of these changes all at once in your personal life, work life or relationships. Finding that you are isolating yourself after going through a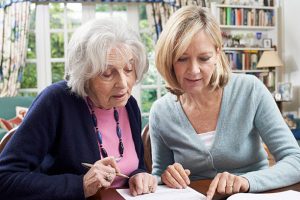 divorce or losing a loved one, for example, may occur adding to your pain. You now are recognizing that you need help in getting your life and/or career back on track, but aren't sure what you can do to feel more secure, confident and empowered. This is where counseling can help bridge this gap and help you regain your sense of self through support and encouragement along your current journey.
We all face difficulties in life transitions
Change is a natural part of life, but when the unexpected occurs, we aren't always prepared for certain "surprises" let alone having to navigate through them. Sometimes, changes are sudden and are like forced on us, as with an abrupt layoff, the "no warning" end of a relationship, or a sudden tragic loss of a loved one. Other times may not be so dramatic or overwhelming but add to the feeling of being stuck in place or worry that you will make a poor choice for yourself, your partner or your children. It can be difficult knowing just how to transition from one way of life to another, especially if the change requires you to move away from family, friends or a close-knit church, club or workplace community. You may have attempted to seek out loved ones for personal or career guidance and support, but they were a bit biased and lacked a certain sense of honesty in their advice to you in order for you to feel assured in your decisions.
The realization is that most people go through times and situations when they need help managing change in one or more aspects of their lives. A counselor can help address life transitions by giving you empathy, guidance, support and a neutral perspective to assist you to be aware of your own strengths, values, needs and goals so you can gain the momentum forward with increased clarity, assurance,and direction.
Gaining empowerment through life transitions counseling
Taking that first step toward facing the difficult weight of transitions is daunting at times especially when you didn't want, plan for, wish for these transitions to occur. Thus, counseling welcomes you with an objective, warm, caring, compassionate counselor who is there to help walk alongside you with encouraging words, with empathetic listening, and to help create a plan of action through the transition. In counseling, the counselor looks to discover your hidden strengths, generate a positive, heartfelt and courage building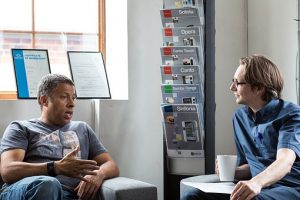 experience with you. As counselors, we develop an emotionally and mentally safe place where you can feel comfortable exploring personal, relational, and workplace challenges, needs, and goals. As counselors, we are not like talkshow hosts doling out advice or antidotes. Rather, we help you recognize what you are experiencing, help you set goals along with clear, measurable steps you can take toward meeting these goals one day at a time. Through what we call the counseling process, you look to gain insight, courage and strength along with afresh energy and motivation as you make changes to adjust and thrive throughthese transitions.
You may have questions or concerns…
Shouldn't I be able to deal with change on my own?
In terms of the ideal, we all will certainly look at getting through our struggles, losses, and life transitions on our own. This is pretty much human nature. Many times we may beable to make the necessary adjustments though awkwardly at times. However, when life goes "sideways" and we are encountering a new situation or are in a difficult mental or emotional state, we can get bogged down in our lives. When this happens, we may find ourselves doing things we hadn't planned on doing. We develop habits that may have become counterproductive not to mention stressful and depressing. Then, we may get stuck in these same patterns of thinking, feeling and behavior when we don't have someone to come alongside us with an objective and fresh perspective to help us consider alternative and healthy personal, relational and workplace habits and goals not to mention a clearer attitude. By seeking professional help, guidance and support as you transition along the way or as soon as possible after a transition or loss, you can create pathways to heal, learn and grow during this time in your life.
What if I'm feeling too ashamed or embarrassed to seek help?
For people going through loss and/or life transitions, it is normal to experience a bit of guilt, shame, fear, self-doubt, and uncertainty during these periods. Many times we have found that when people don't seek help from a competent counselor they seem to stay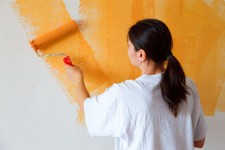 stuck longer and recovery is slow and drawn out and at times they develop poor or misapplied habits. This is why we work to create a warm, caring, supportive and safe place in the counseling relationship and process where you can feel comfortable and learn positive habits while exploring what it is you need to regain a sense of contentment and satisfaction for your life. Given that you are reading through this article and visiting our website is an important first step to cut through the shame and embarrassment long enough to give us a call or email and ask any questions you may have and to set up an appointment.
How do I know if counseling is right for me?
Good question. There are many people who are not familiar with counseling or how it works. Some have images of white jackets, taking meds and believing they have to be really "crazy" to get counseling. With us, this indeed is not the case. Counseling is about sitting down with a trained, educated, competent counselor who listens empathetically to your story without judgment, and with care and understanding along with unconditional regard and acceptance of you and your situation. Together, we explore your story more, your responses both internally and externally and determine collectively a positive, healthy course of action to better improve your mental, emotional, social and at times spiritual self.
With several decades of combined experience in mental health, we have been counseling men, women, couples, and families to help them sort out, process, understand, and respond to life's challenges. We include a variety of evidenced-based therapeutic techniques and other proven counseling tools that can help you adjust to your particular life transition/s becoming more empowered to move forward in your life. With our unconditional regard and acceptance of you, empathetic listening, interactive approach, and support, you can harness the power of healing and growth in your personal life, relationships and career.
Together, we are ready to help you  
Make intentional, empowered changes for you in your personal and career life today. If you have questions about counseling or are ready to make the next step, weinvite you to email us at joel@pathwaystucson.comor give us a call at 520-292-9750.