Has grieving a loss felt awkward for you? Have you wondered how you are "suppose to" feel after a loss? Do you get tired of the people who tell you to "call me anytime" but it's like they don't mean it or you just don't care? Do you struggle with trying to make sense of everything that's been going on after the loss? Does everyday decisions seem like an ongoing battle? Does it appear that sadness has crept into your life like a quiet ogre?
If you are stuck, angry, sad or tired of feeling the way you are functioning, there is help. We have caring professionals here with Pathways who recognize what you are going through. There is hope in the midst of your pain and sorrow.
We are here to support you through the stuck-ness, anger and gloominess. You are not alone in your grief.
Although grieving a loss is part of what people go through when there is a loss, it still can hurt in one form or another.  It is not unusual for clients who have experienced loss to be a bit stunned, or in a state of denial, or trying to figure out or make sense of the loss. We have seen many clients who have found relief from their jumbled thoughts and feelings sorting out their sorrows. However, when after sharing their individual stories in a few sessions of counseling they begin to see clearer and feel relief along with a new perspective on life. Counseling helps as a way of healing after the devastation of the loss.
But you might be asking or saying…
Why me…why now?
Loss comes in many different forms and there are times when we are bracing for the ending and no matter how well we approach loss we may not be ready for the aftermath. Many times though we may find ourselves battling with the age old question, "Why me"? And also ask, "Why now?" You may wish that you just want to move on

with your life and forget feeling the way you are. But somehow you just can't shake it. This may be a reason you come up with as to why you don't get help in counseling. Realize that this is very common. Most people don't like feeling yucky or weird or at a loss for words or needing to know how to go on after a loss. When we come to a simple understanding that we are the person who just lost someone (or something) important to us, decisions we hadn't considered start to appear. It's okay to ask questions as you look for answers.
I'm too busy
This may very well be true yet you may more often than not spend more time feeling sluggish with less motivation then doing more enjoyable and productive activities. Busy-ness also finds its way into our lives when we are grieving loss. We may work a lot at a job, around the house, or find so many other things to keep occupied. We will find things to do even if it is sitting on the couch watching t.v., playing video games, going out, or surfing the web, among other things. We may find ourselves ignoring the hurt we are trying not to have…but grief seems to stick around. When you decide to address the loss and come to terms with it, this is when you work toward inner healing and look to think and feel more like yourself again.
I'm not that crazy
Counseling may be new to you or you may believe that only people who are really weird or suffering significant mental health problems go to therapy.  Truth is that most of our clients are regular, normal everyday people who are in a rough spot in their lives getting some help to get through these times. Professional support from an objective third party who is not involved in the loss can be vital for you knowing you have someone who is caring, genuine and able to empathize with you. Counselors appreciate helping you to heal from the loss and all the things that accompany the loss such as struggles, fears, sorrows, good and bad memories, and even confusion. Regaining a sense of self along with rekindling courage, hope, and joy may give you that balance and well-being back into your life.
I'll get over it eventually
This is more than likely the case. It may not be the final destination of "getting over" the loss but the windy, rough, at times unpredictable, distressing and turbulent road that you go through that may prove to be the most jarring and difficult part of the journey. We have found that when one is willing to address the grief brought on by the loss/es sooner than later, they develop a stronger sense of resiliency and courage facing their sorrow with empathetic understanding and support from the counselor.
Gaining Validation in Counseling
Here with Pathways we have seen a number of clients go through their grief feeling refreshed and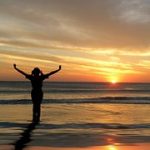 restored as they learn to let go of painful memories while embracing more positive ones. We have seen clients who have been depressed over a devastating loss bounce back with a renewed perspective and embracing positive memories and moving forward with a greater appreciation for life.  We have many years of life experiences, education and training that help us to be more in tune with what our clients are going through with their grief.
We appreciate and respect your privacy during your counseling with us and we know how important it is to our clients.  This gives you the freedom to work through your grief in a safe and welcoming environment.
Feel free to check out more of our articles on the site, find out more of who we are and what we are about by looking over the website some more, learn more about our counselors, email us at joel@pathwaystucson.com or call us here with Pathways at 520-292-9750.