Are you feeling lost in your work or schooling? Does it seem that your "wheels" are turning day after day without getting far in life? Do you get depressed or anxious thinking about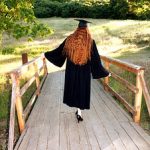 what you need to do in life? Are you just about to graduate college and not sure where you are going in your career? Are you or someone you know graduating high school and is blank on what you / they want to do for a career? Are you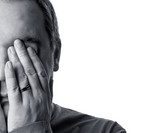 overwhelmed with the need to change careers? Do you feel like you have lost your motivation in your work? Have you lost self-confidence? Do you feel like you have struggled with applying yourself in school or work due to low self-esteem? Do you doubt yourself in making decisions about your direction in life?
You may be surprised to know that many people have the same struggles and frustrations as you. We found many of our clients have all been in the place of lacking motivation, drive, inspiration or direction. It can be a daunting, confusing and even frustrating experience. We as counselors enjoy sitting down and listening to our clients' stories, hearing the ups and downs, and paying attention to the inspiration they may have but somehow lost. We get excited about discovering with our clients the things that matter most in their lives and developing realistic and obtainable goals. We have found that when our clients have battled with the difficulty of staying motivated, getting encouragement through therapy empowers them in ways they hadn't recognized before. The need to regain motivation, inspiration, to refuel your sense of purpose in life that is lacking is what we are here for.
The challenge in finding inspiration is learning to know yourself — Who am I? What qualities, what traits make up me? What is my character?  You may find that you have somehow "misplaced" things that are important to you. It may require you to reflect on your past experiences or people you have met. In finding inspiration, you can regain purpose finding satisfaction, fulfillment in your life and your life's work (a.k.a. – career).
Here are 3 things to appreciate when rediscovering / reviving inspiration toward purpose, meaning and passion in life.
Know thyself
It may seem obvious and yet mysterious all packaged in one. Many times you may find yourself competing with others, trying to be all things to all people, or attempting to be someone you are not. With an ever-changing, high speed, multi-tasking world we are trying to adapt ourselves to the tasks at hand and yet may lose who we are as an individual.

Knowing yourself entails knowing your personality – the outward expressions and inward traits that make up you. These may include: being task driven, analyzer of data, a people person, single focused or versatile in tasks, an introvert or extrovert (or both), one who influences directly or indirectly, independent or team player, big picture observer or detail focused, and the list goes on. Another part about you is your character. It is the application of ethics and morals in your everyday decisions and interactions with others. These may include: honesty, loyalty, trust, respect, dignity, kindness, humility, courage, resilience, boldness, and the list goes on.  These traits are applied in everyday life and they are ones you more than likely are familiar with and yet may overlook. Ask a partner, close friend or trusted family member what traits they observe in you. This will help you to get a more solid foundation on you as a person.
What is important to me?
These are the things that you value in life. Whether it's time spent with friends, walking your dog, spending time with your kids, reading a book, playing video games, listening to music, being active in a social cause, participating in civic or church related functions, or any other activity. These are things you do and think about that stir interest. Realize these are not things that are mere distractions from doing other things but rather they are activities, interactions that you deem significant. Evaluate, take inventory of your daily activities, your down time, your time that is demanded of you, all of it. Give yourself time to identify those things that are truly important to you. Are you finding that the satisfaction has faded or is lost? This is where getting therapy from a trained therapist can help you sort out these things and rediscover you, discover the value and importance of who you are as a person; to focus on people and things that are valuable and bring you satisfaction.
Recognizing people, things that inspire me
After you take note of who you are as a person, explore more closely your daily activities and relationships that are important to you then turn your attention to being inspired.

Inspiration is like breathing…it's the "what" that comes out of you. What you breathe in many times is what you breathe out. Many times this may be difficult or evasive due to the fact that there are so many things that you may be bombarded with on a moment to moment basis. Being open to the idea of awareness, to finding that inspiration once again will help keep you grounded and intentional. Begin to redirect your actions, dial into a fresh perspective in order to reclaim your purpose. So "how?" you may ask.
Here are some ways to explore, revive, and re-energize that inspiration within you once again. Consider doing one or more of the following:
Try something new – Join a book club, learn a new language, take a pottery class, build a model airplane. Trying something new may help generate new thoughts, new ideas not to mention new interest.
Be in nature – Finding a place of quietness, of serenity enjoying the raw presence of nature…its natural beauty and formations. This may help clear your mind from the noises of the hustle and bustle of your life and to hear, smell, and see the senses of nature.
Reading — Whether it is science fiction, a novel, an autobiography or some other fictional or nonfictional book, reading may provide you with stories, adventures about life from a different perspective other than your own.
Watch TED talk videos – Yes, there are actual presentations from a variety of people speaking on a sundry of interesting and unique topics that can lead to insight, growth and inspiration in your life.
Research — Taking a course at a local college or with an online school, watching documentaries, learning about another culture, or doing your own research on a random topic may spark a bit of motivation.
Write – Think of a fond childhood memory and write about it with your opposite hand.
Observe an artist at work – Whether a live demonstration or online (e.g., YouTube), watching creativity unfold can be fascinating. You can see the uniqueness and diversity of thought as well as passion in the process.
Journal or reflect on past accomplishments – Getting through tough and/or fulfilling
times in the past may give you encouragement for the future. Reflect on what you learned from those difficult and/or accomplished times in order to grow in the present time. This may give you renewed strength and self-confidence.
Talk with people (while in a casual setting) — There is something to be learned from "random" conversations with people who have their own story to tell.
Do an information interview – Be directed in your questions with someone you know or one who is passionate about his / her work. Learn what inspired them to what they are doing now.
Create a bucket list – This isn't to be just for the old or "dying". No, this is for those who look to embrace life and enjoy the journey. This may help you feel more "alive" giving you goals for your life and a sense of accomplishment as you attempt and achieve the items on your list.
Mentor a child / teen or someone younger then yourself – When you add to and enrich someone else's life, you too may become enriched as well. As the old saying goes, "It is more blessed to give then to receive".
Practice mindfulness meditation – This is a way of helping you to center your thoughts and relax the mind. If you have not learned how to do this, you can look online into guided meditations or learn this as part of your counseling. Meditating may help keep you grounded and allow you to be more receptive to optimistic, hopeful and creative thought and idea generation.
You may wonder if therapy will help you to get through this difficult, confusing or uninspiring time in your life. Is this really going to help? How long do I need to be in therapy? We have found that as clients tell their stories, sort out what seems to be a bunch of jumbled thoughts, they are able to more clearly express their goal/s for counseling and explore the areas of distress, confusion, emotional and mental strain in order to free up their inspiration. In general, many clients need only a few counseling sessions to notice real change in their lives.

Inspiration is invaluable having great importance to each of us. However, when you have lost it or somehow "misplaced" it in the busyness of life, trying to know yourself, finding what is important or recognizing who or what inspires you may become a bit overwhelming to do on your own. Where to start, how to start, when to start, etc. may bring about anxiety or sadness. This is where coming to therapy may help get you back on track. We will take the time necessary to walk with you on this journey of self-discovery regaining the inspiration, motivation garnering satisfaction in your life and career.
Feel free to read more of our blogs on this website or send us an email at joel@pathwaystucson.com or give us a call at 520-292-9750. Helping you to discover your inspiration and set goals to achieve it is what we enjoy doing. Be valued and understood by a caring, empathetic, accepting counselor. We highly embrace your mental and emotional well-being.