Do you have a child with out-of-control behavior?
Do you wish you could get him/her to stop their negative actions and practice better ways of coping with life?
Do you wish you could control your own reactions with your kids?
Do you wish you knew what to do and when with your rebellious teenager or child?
Have you found that your pediatrician doesn't take the time to discuss other non-medical solutions?
Does your child "forget" to do homework, or seems to daydream way too much?
Does it seem to be that he/she gets into trouble at school because of being "overactive"?
Do you find your teenager distracted by so many things?
Or has trouble completing their tasks or chores?
Are you exhausted trying to figure out how to help your child without losing your nerve?
Do you have a child that seems to "stress out" or worry about their family, homework, friends, or other things?
Does she/he seem anxious or fearful of transitions, changes, friends or family leaving, or even making new friends?
Maybe he/she seems a bit sad and just not him/herself?
Are you at a loss as to what to do to help them through some rough spots in their lives?
Why does it seem so difficult, overwhelming or mind-boggling when it comes to our relationships with our teenagers? Do you find yourself in a power struggle with your teenager? Do you find it difficult to talk about sensitive issues with your teen? Do you suspect he or she may be drinking or doing drugs? Do their actions seem weird, strange, out of the ordinary, or unusual?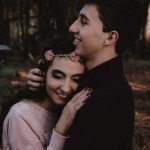 Also, many parents find themselves at a loss or not ready with how or what to do as a parent. They see their teenager grow up before their very eyes and wonder what he / she is up to. Parents may find themselves doing the same thing over and over again with their teenager expecting him or her to change and it just does not seem to work all that well. Some parents may expect the teenager to "do as I say not as I do" and find him / her resisting or rebelling against them.
You are not alone! There is help and hope for you and your child / teenager. Here at Pathways Counseling Services we have trained counselors ready and willing to see how they may be of assistance in addressing your relationships, sorting out the problem, hearing your concerns, and coming up together with you some solutions and goals to accomplish. We have found that listening to your child, taking the time to know his / her concerns from their point of view and letting them be involved in the solutions will empower them to be more committed to change not to mention improved self-esteem and confidence.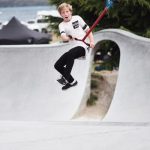 Many times we have found that with the balance of love, respect, discipline (structure), direction with encouragement, and parenting skills many children do often turn things around and grow to be wonderful adults. It may be difficult to see all of this right now especially when your child struggles in school or in life. Taking this opportunity in counseling is a way to see positive changes that are long-lasting.
For more information, read our Blog posts below…or give us a call at 520-292-9750
Or email us at joel@pathwaystucson.com
Six signs of depression in your teen
For teens who feel sad
The Heartache of divorce: 7 Considerations for your child
Is my child freakin' out? 3 signs to look for
Feel free to contact any of our counselors listed below for further information and/or to set up a time to meet.
Jerimya Fox, Thea Thompson, Debra Marshall, and  Joel Ackley have experience and training to help you, your child and/or teen through these struggles and challenges.