Home
Starting Anew

As you move on and regroup, we here at Pathways Counseling Services are providing

In Person Therapy as well as Online Therapy.

Reach out. We are here to help you through. Call us at

520-292-9750

or email us at

joel@pathwaystucson.com
Are you experiencing: Marriage, Relationship Problems? Grieving Loss? Anxiety? Depression? Addictions? PTSD?  Child, Teen, Family Issues? 
Get a counseling appointment within 3-4 days (most times)!
We Welcome You
Check out our latest blog post
How Does a Christian Wife Deal with Her Husband's Porn Addiction?
Private, Compassionate, Supportive Counseling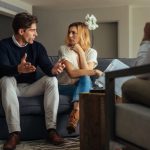 Are you finding more and more tension in your relationship? Is there trouble communicating or feeling defensive in conversations?
Whether you are seeking marriage, premarital, or couples counseling, a counselor can help you work out communication issues, in-law issues, financial arguments, affairs, intimacy issues, and many other relationship problems.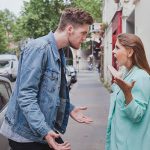 Have you had a breakup in your relationship? Are you relieved, angry, sad, confused or anxious? Having difficulty moving forward in your life?
Whether you called it off or not, breakups can be pretty stressful and difficult to regain your sense of self. Help get relief while regaining a sense of purpose and direct in the journey ahead.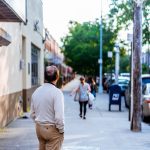 Are you going through a divorce? Is the divorce final but you are feeling alone, overwhelmed, angry, sad or anxious? Is there feelings of guilt, shame and fear you are trying to hide?
Recovering from and moving on after a divorce can be very painful. We are here to help walk alongside of you through these difficult times toward hope and healing.
Is there a loss you have experienced? Have you tried to "move on" only to find it rather depressing or distressing? Are there other significant changes such as with your health, friendships, divorce, work, finances, miscarriages, loss of a pet, just to name a few? Your emotions may feel like they're in a blender resulting in choices which may negatively affect you. Counseling can help you cope with the mixed emotions and heartache as you grieve the loss.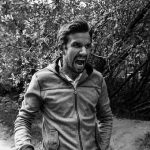 Have you tried to control your anger? Does it somehow get out of control? There are many things that others do that may anger you, but why?
Discover ways to handle your anger instead of it controlling you.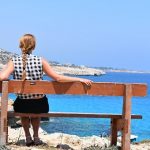 There are unique situations and difficulties facing today's woman….whether in personal or professional relationships, workplace stress, life roles, female changes, life transitions, self-esteem, or keeping up with our outside appearances. These things can put your thoughts and emotions into internal chaos where you may lose sight of who you really are. Counseling can help you sort through the distortion and reclaim your true meaning and mystique. So, find one of our female counselors today.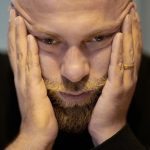 There's a lot of stress, expectations and flack for men these days. Guys carry a lot of stuff they don't know what or why to deal with but at one point it just isn't manageable anymore. Angry outbursts, drinking, drugs, long work hours, gaming, porn, and other things are all outward expressions of what's going on inside.
As guys, we're not really taught how to deal well with stuff and relationships. This is where counseling may be able to help you through it.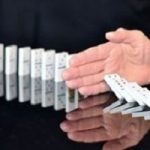 Are you struggling with alcohol, drug, prescription meds, porn, internet, food, or other addiction? This can really wreak havoc in your relationships, your job, or your daily activities causing losses, chaos, arguments, and self-doubt. It is not something you have to go through alone. Counseling can assist you and your family to stop it and overcoming it…one day at a time.

Are you finding yourself questioning your walk with God, seeking to understand His plan and direction? Are you experiencing sadness or anxiety? Do you want a Christ-centered approach to you, your relationships, children, teen, or family?
Strengthening and being confident in our faith can come through compassion, understanding, and words of encouragement by a fellow counseling believer. We are here for you.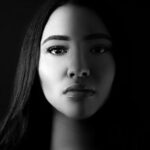 Have you experienced an intense trauma (emotional wound) either once or many times? Have you felt stuck, trapped by either reliving the trauma or pushing it down deep inside? Do you feel lost, confused or detached from the chaos the trauma has brought you? Trauma therapy may be for you.
It is time to get help to gain internal stability, gain healthy structure, and move toward your mental/emotional healing. Whether wounds from childhood, violent or intrusive relationships, war, life threatening event/s, we are here for you.
Worried about how your life is going? Or not going? Stressed out with day to day activities? Are you feeling awkward in social situations? Do you have difficulty talking with others? Are there times you get anxious in your relationship?
Get relief, hope, and direction with improved coping strategies to overcome your anxiety, worry, fear, or trauma.

Do you find yourself battling with mixed emotions? Sad more than you would like? Does it feel like your energy is somehow getting drained out of you?
We'd like to help you get through these sad and demanding times and to help you get back on track to a better you. You are not alone. We are here for you.
Do you find parenting your teen rather stressful? Do you find your teen struggling with anxiety, depression or anger? Are you have difficulty communicating with your teen? Is your teen acting out in conflictual or harmful ways?
Getting some counseling for yourself or your teen may really improve your relationships and strengthen your family bond and help them grow and mature in their overall well being. Let's look at working through this together.
Have you noticed something different about how your child may be acting toward you or others? Has she seemed distracted or has he become more quite or withdrawn lately? Does it appear your child overreacts to your direction, argues over many things, or closes off when asked about school, life, or friendships?
Seeking child therapy for him/her in addressing fears, stress, sadness, anger, attention difficulties, and more is a great place to start. Let's help your child together.
Help On Life's Journey:
For You, Your Family, Your Relationships
Our 4621 N. 1st Ave Suite 7 location                Our 5210 E. Pima Suite 200 location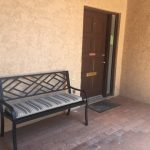 Pathways Counseling Services is a service and ministry of EmmausFreeChurch