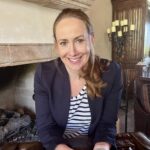 "When we are no longer able to change a situation, we are challenged to change ourselves."  -Victor Frankl
Are you struggling with depression or anxiety? Feeling overwhelmed by a parenting dilemma or do you have the same recurring relationship issue? Have you started to worry you might have a drinking problem? We were never promised that life would be without struggles, but together we can work on strategies to make life a little easier.
As a Licensed Associate Counselor (LAC), I work with clients going through a wide variety of difficulties. However, I particularly enjoy working with couples, parents, people who are struggling with disordered drinking, as well as women's issues (unplanned loss, the postpartum period, and infertility). As a Catholic, I offer Christian counseling to those clients who prefer that to be a part of our therapy sessions.
General or Christian Counseling
Children (8-12), Teens (13-17), Adults, Families, and Couples
Focus of Issues:
Communication
Addiction (including disordered drinking)
For more information or to set up an appointment you may contact me at