Gwen Peacock (Not Taking New Clients…at this time)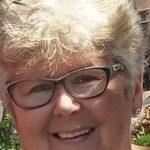 LMSW, MA 
My approach is holistic in nature considering your values, morals, and faith based belief systems enabling me to meet with you where you are at in dealing with your life circumstances. I believe that building rapport leads to a therapeutic relationship that brings forth change and improvement in your quality of life. While holding a license with the State of Arizona for social work, I am currently an intern to complete my Master's in Science for Christian Counseling. I offer general counseling and Christian Counseling. Christian Counseling is supported through a Christian worldview using Scripture to deal with and navigate through life's challenges, troubles, and sorrows. Both approaches of counseling bring hope, healing, and comfort.
Why I do what I do as a counselor is through a call to love, to freedom and as through love and freedom to serve others (taken from Gal. 5:13).
Everyone experiences some form of anxiety and depression in his or her lives. Sometimes it is short lived and other times it takes time to process it and to hopefully eliminate it. Trauma comes in many forms and is sometimes unrecognizable to the client. Working together, we can identify the causes (or triggers) and reduce the impact that it has on your life.
General or Christian Counseling for adults, teens and children
Chronic Illness / Chronic Pain
Legal Issues (parole, probation, DES- child protection)
Trauma
Ageism/Gender (prejudices)
Depression
Anxiety
Anger Management
Domestic Violence
Abandonment/attachment issues
Children (social skills, behavior challenges)
Women's Issues
Men's Issues
Let's sit down together as you share your story and we then can work together to define the problems, create goals, and steps to reach these goals. We can also create alternatives that may be needed through the course of counseling and then choose the desired change you want to see happen in your life.
Call me at 810-955-3819 (I'm local) or the office at 520-292-9750 with any questions and to arrange an appointment.