Providing Online Therapy
MA, NCC, CCMHC, LAC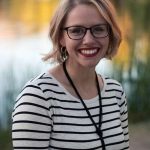 Are you facing some tough and trying times?
Do you feel like you are doing the same things over and over again and getting the same results?
Are you struggling with low self esteem?
Does life seem to be too difficult or overwhelming to live sometimes?
Is anxiety a part of your life you want to control?
Do you battle with peer pressure or trying so hard to "fit in"?
Would you like a new and objective set of eyes and ears to see and listen to what you have to say without judgment?
Counseling with me can be an effective way to get new perspectives, face challenges, and pursue healing. I believe in the therapeutic process, bonding and working with my clients to make progress towards their goals, and empowering my clients to achieve. Simply, I am passionate about this profession. I find my passion in helping others achieve a better self and a stronger hope for tomorrow. I believe that inner healing is possible and achievable with faith, support, compassion, determination, and a willingness to change.
As a trained counselor, my hope and motivation is to provide direction, clarity, empathy, and assistance in the difficult areas my clients are experiencing. I believe in empowering clients to reach their goals and potential. Counseling may be seen as a journey as well a process which is a rewarding, challenging and enlightening experience. Let's face these challenges together.
Counseling areas include:
– Teen girl life choices, issues
– Shame/Guilt/Low Self-Worth/Esteem
– Life Skills
– General and faith-based counseling
I am currently under the supervision of Joel Ackley, Director, Supervisor, Trustee of Pathways Counseling Services. If you have any questions, I am happy to answer them. I look forward to working with you!
Feel free to call me at 520-357-1348 or 520-292-9750 or
contact me through our contact page.